TERPY J'S PRODUCT INFORMATION PAGE
We know how important it is to know your cbd and hemp products come from reliable, trusted sources. At Terpy J's we use state certified hemp of the highest quality, fresh delicious terpenes, and the BEST CBD DISTILLATE available - all grown, made, and sourced from America.
Trust is built from consistency and transparency. At Terpy J's, our goal is to provide our customers with just that. A company you can count on to always deliver top quality hemp cbd products right to your door.
Below is a list of our product pages, where you can access all information pertaining to your hemp cbd product including - batch information, ingredients, and a certificate of analysis that you can download.
If you have any questions, please reach out to us!
- The Terpy J's Team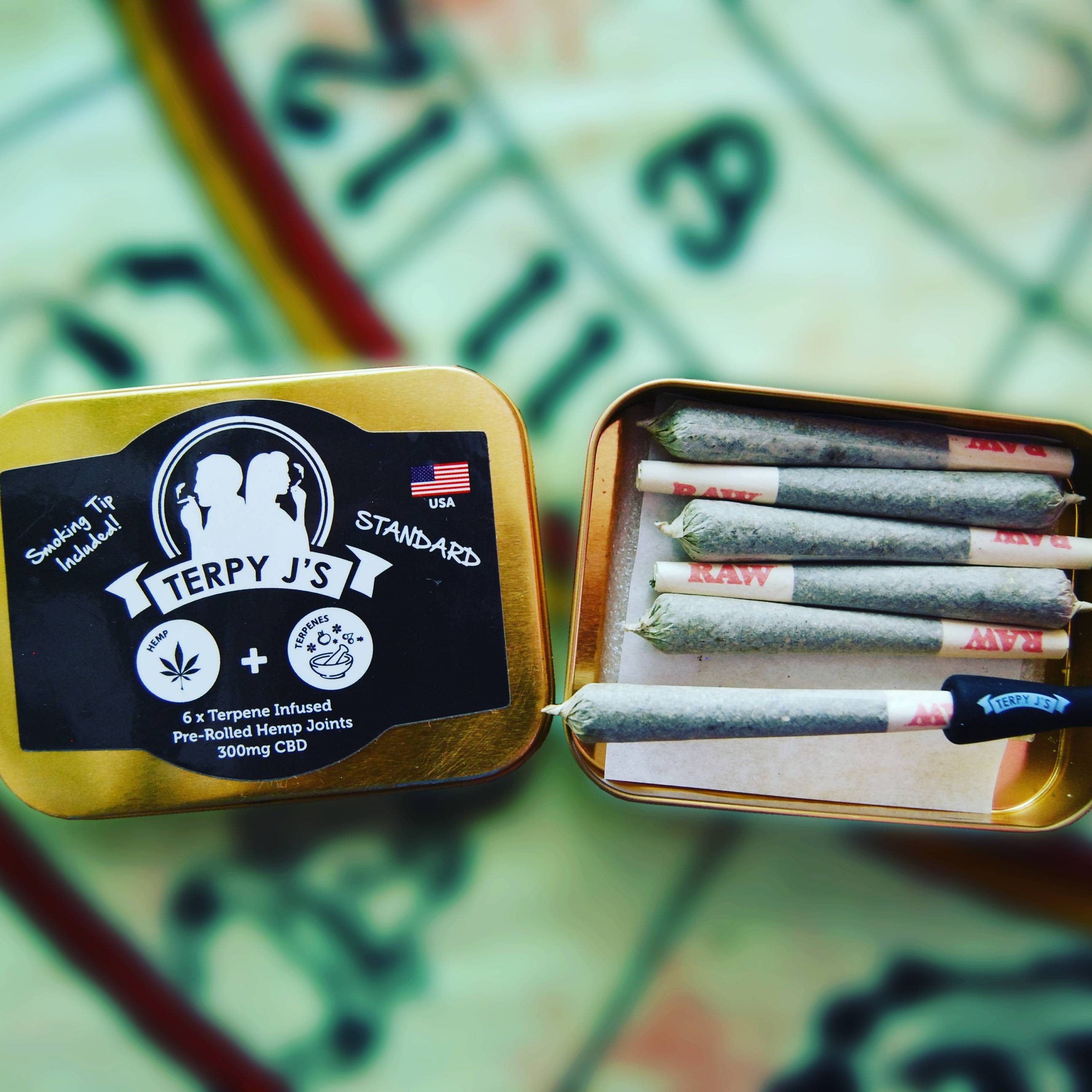 These statements have not been evaluated by the FDA and are not intended to diagnose, treat or cure any disease. Always check with your physician before starting any program. Links to any external informational websites or publicly accessible videos are provided solely as a service to our users. The links provide additional information that may be useful or interesting and have no direct affiliation with Terpy J's. Please view our full Terms Of Use Agreement for more information and the terms and conditions governing your use of this site. Terpy J's does not sell or distribute any products that are in violation of the United States Controlled Substances Act (US CSA).
WARNING: Smoking during pregnancy can harm your baby WARNING: Smoking can kill you WARNING: Quitting smoking now greatly reduces serious risks to your health